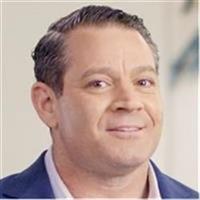 درباره مدرس Scott Edinger
As a consultant, author, and speaker, Scott Edinger is a recognized expert on leadership for revenue growth.

Companies like AT&T, Lenovo, Medtronic, and the Los Angeles Times, hire Scott because they want to grow. He works with senior leaders to develop strategies and execute approaches that achieve increased top and bottom line results.

Scott's latest book The Hidden Leader: Discover and Develop Greatness within Your Company is a Washington Post bestseller, and was selected as one of the best business books of the year. He is also co-author of The Inspiring Leader, and the popular Harvard Business Review article Making Yourself Indispensable. Scott is also a regular contributor to Forbes and the Harvard Business Review, in addition to being an affiliate faculty member for the University of North Carolina, Keenan-Flagler School of Business.

Because of his relentless focus on the outcomes of his engagements, clients like Sheldon Fox, president of government communications services at Harris Corporation, say, "I don't like to hire consultants, but Scott Edinger is my exception to that rule." Whether the objectives are focused on increasing revenue, raising the bar on performance standards, creating a culture where innovation thrives, or a variety of other goals, Scott develops a path to achieve the desired result.

Scott received a bachelor's in rhetoric and communication studies from Florida State University. Scott gives back to the FSU community by serving on alumni committees including the Board of the College of Communication and Information and Seminole Torchbearers.