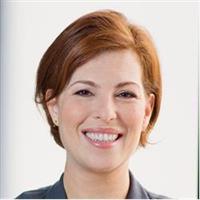 درباره مدرس Christine DiDonato
Christine DiDonato, founder of Career Revolution, is an innovator in employee and leadership development.

As the former head of talent for Sony Electronics, Inc., one of Forbes' "The 25 Companies Where Millennials Most Want To Work in 2015," Christine focused her passion and research on acquiring, coaching, and developing the organization's youngest generation of employees to become the next generation of leaders.

As a leading global expert in emerging leader development, Christine recognized the need to bring tangible and measurable solutions to organizations. To relieve managers from having to carry 100% of the burden of solving the generational gap, she created AccelerateME™, a unique feedback tool specifically designed for today's young professionals to take greater ownership of their actions at work.

Christine is a seasoned and progressive facilitator, speaker, and workplace strategist who partners with clients to move beyond theory and academics and put tangible solutions in place that address the challenges of our new workforce. She is recognized as a leading expert in her field as seen in her contributions to popular media sources like Inc., Time, Money, Forbes, College Magazine, and USA Today as well as the Human Capital Institute and Society for Human Resource Development.